Welcome to The Speech Therapy Centre
We offer a range of dedicated independent speech and language therapy services aimed at
adults and children.
Whether you are a parent seeking a speech therapist for your young child, an adult experiencing communication difficulties for which you need support or an organisation requiring specialist training, your search for the right Speech and Language Therapist is over.
The Speech Therapy Centre provides clients with a reliable, practical and accessible framework to address their specific communication difficulties. Our team of experienced and highly qualified independent Speech and Language Therapists will work closely with you to assess your individual requirements and create a bespoke plan of therapy, support or training to help you overcome these difficulties and communicate with confidence.
Understanding your needs is paramount, which is why The Speech Therapy Centre will liaise with any relevant parties involved in your life or personal care to support your requirements in the most appropriate way. From meeting with your child's wider family and school to providing computer-based training for adults with aphasia or having regular meetings with your carers, you can rely on our consistent and professional approach at all times.
More information about The Speech Therapy Centre, our team and services is here on the website but, if you have any questions or wish to discuss your personal circumstances in more detail, we would be delighted to hear from you.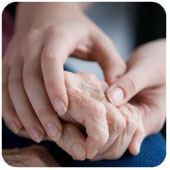 Accessing independent speech and language therapy
Referrals for Speech and Language Therapy are typically received from GPs, Health Visitors or other professionals, although self-referral is common. More ››

Training
The Speech Therapy Centre offers a variety of training courses that can be delivered in any establishment, e.g. school, nursing home, business, etc.
Read more ››

Adult Services
The Speech Therapy Centre has experience of working with a wide range of adult client groups
Read more ››

Paediatric Services
The Speech Therapy Centre has a number of therapists with extensive experience of providing speech and language therapy to children of all ages.
Read more ››